Top Rated Hotels In Durango Colorado
Blue Lake Ranch features 16 elegantly individually decorated rooms, suites, casitas, and cabins is designed to surround you in the warm comforts of the Southwest and our natural surroundings. Most of our accommodations have private decks and romantic fireplaces and majestic mountain or garden views.
Whether you choose a romantic king bed suite in the Ranch House or the Cabin on the Lake for a wonderful family getaway, Blue Lake Ranch has a private room or suite to fit your needs and budget.
Please note that all of our rates are based on double occupancy. Additional guests are welcome at $20.00 per person, per night.
Reservations
Reserve your Durango, Colorado vacation today! Choose from 16 beautiful lodging options.
Book Now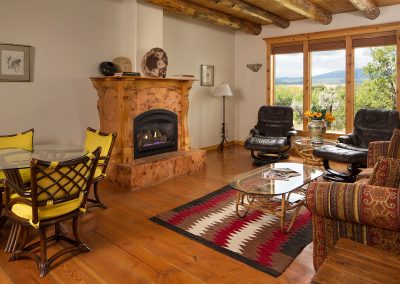 The Sunrise Casita welcomes guests with the warmth and charm of Southwest style. It's beautiful views and luxurious feel make it a ... Read More
Need more Information
We would love to help you make the best decision for your budget and needs
Call Now