Durango Tours
The Blue Lake Ranch Inn wants you to unleash your adventurous side with these incredible Durango Tours. Colorado is full of places to discover. Don't just take a trip, make memories that will have you coming to visit us again and again. Take a ride on the Narrow Gauge Railroad to see all the beauty of Durango. From the La Plata Mountains to the Animas River, this colorful locomotive trip is an experience the whole family can enjoy. Make a plan to ride a Llama down into beautiful meadows and up mountain peaks. Get the catch of the day at one of our various fishing locations. Discover a new way to travel with your own guided dog sled tour. Take a day trip around the San Juan Skyway or go off roading on a jeep tour of Durango. Whatever thrills, we are sure to have something for everyone.
Reservations
Reserve your Durango, Colorado vacation today! Choose from 16 beautiful lodging options.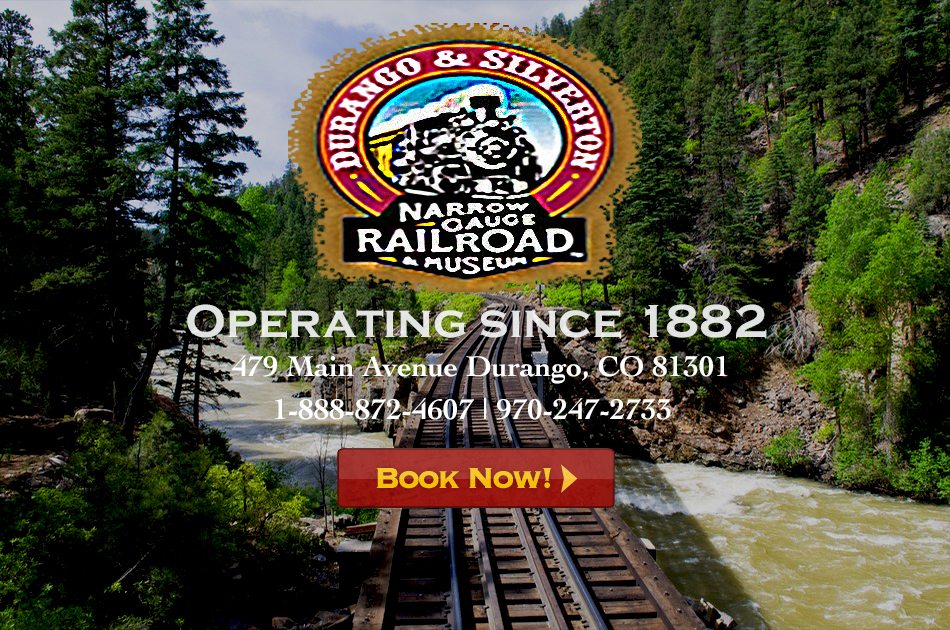 This scenic trip is a must. The historical train, which winds through the San Juan National Forest, has been in operation for over 100 years. We suggest taking the train's bus service up to Silverton and the train back. This saves two hours and the views from the bus are spectacular too.
Tip: ask for seats view side not on the canyon wall side of the train.
Call: 1-888-872 4607
Website: www.durangotrain.com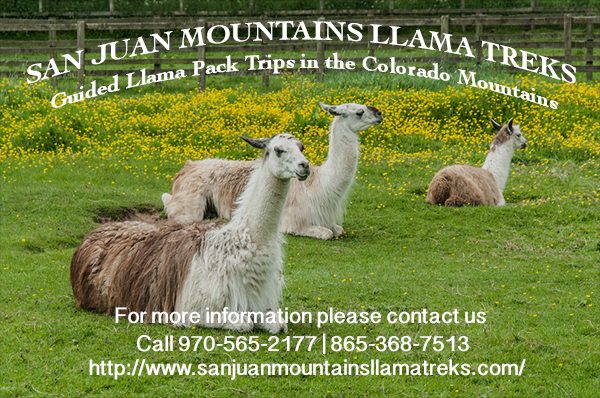 Adventure into the San Juan Mountains without having to hike or carry your own equipment with these guided Llama Trekking Tours. Have a genuine outdoors experience you won't get anywhere else. Day and overnight trips available. Also, if you are looking for even more time on a Llama Trek, for a limited time, the San Juan Mountain Llama Trek company is offering week long trips. Find out more by visiting their site or calling at the number provided.
Call: 970-565-2177
Website: www.sanjuanmountainsllamatreks.com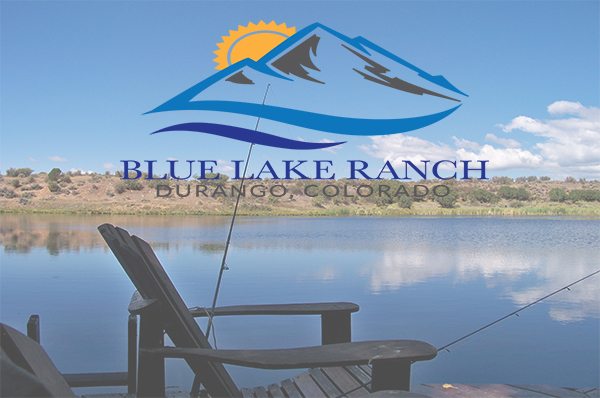 Blue Lake, the ranch's private lake, is stocked with trophy rainbow and brook trout. We have a catch and release policy (please use barbless hooks). There is also fishing in the La Plata River, and at Shirley's parents' ranch on the Animas River where there are two miles of excellent private fishing. The ranch is also less than an hour from the San Juan and Dolores River. Guides are available at:
Duranglers
Call: 970-385-4081
Website: duranglers.com
Animas Valley Anglers
Call: 970-259-0484
Website: gottrout.com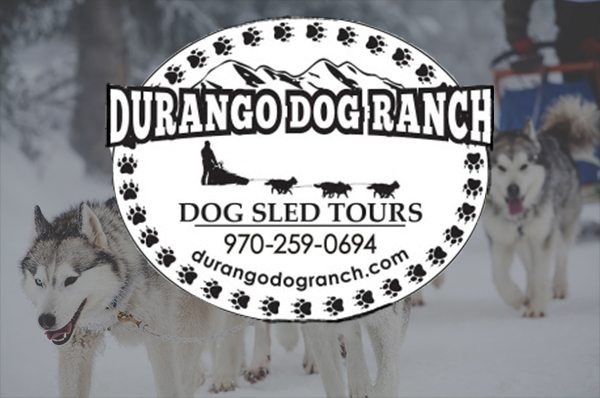 Hesperus locals Gretchen and Gregg are seasoned guides who have been training and running dogs for over 10 years. Join them for a dog powered exploration of the snowy peaks of southwest Colorado. The thrill of being whisked along the trail by Siberian and Alaskan huskies is a feeling you will not forget. Get more information below.
Call: 970-259-0694
Website: www.durangodogranch.com
Spend a day driving the circle from the ranch to Telluride, Ouray, Silverton, and back to Durango. This five and a half to six hour road trip is sure to delight your senses. Open your windows to feel the mountain breeze on your face. Smell the fresh mountain air. Gaze at the breathtaking views. This trip is especially spectacular in the spring, summer, and fall.
Call: 970-247-4874
Map Website: www.codot.gov/travel/scenic-byways/southwest/san-juan-skyway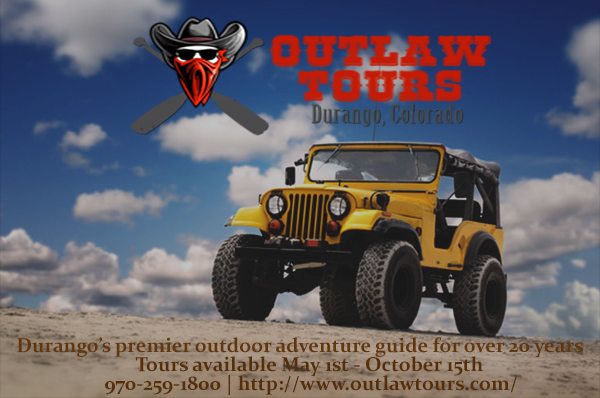 Outlaw Jeep Tours
Let someone else do the driving as you enjoy the high country from above. Find scenic views of the La Plata Mountain and surrounding waterfalls. These tours also include hidden Durango treasures such as Old West Ghost Towns, abandoned mines and ancient Native America structures. Get in on one of Durango's best kept secrets, take a Jeep Tour.
Call: 970-259-1800
Website: www.outlawtours.com
Need More Information
We would love to help you make the best decision for your budget and needs
Call Now